Lollies
Rainbow Cock Pops
Product Code:
HP2161D
Barcode:
5022782-127084
Description:
The world's first multi-coloured, multi-flavoured penis lollipop.

• Weight: 85g per lollipop
• Qty: 12 pcs
• Ctn: 72 pcs

Alternative Options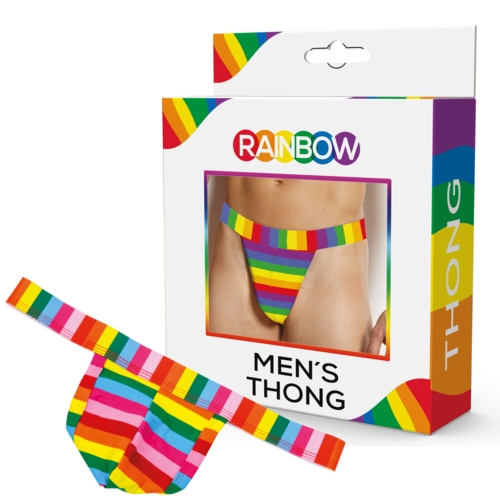 Rainbow Men's Thong
Back to Top
This site uses cookies. By continuing to access this site you are accepting the use of cookies by this site.
Read more about cookies...
X
Cookies
Our website uses cookies, as almost all websites do, to help provide you with the best possible experience we can. Cookies are small text files that are placed on your computer or mobile device by a website server from which only that server will be able retrieve or read the contents of that cookie.
Our cookies help us:
Make our website work as you'd expect
Save you having to login each time you visit the site (using a persistent Cookie)
Remember your settings during and between visits (using a session Cookie)
Improve the speed and security of the site
Monitor and continuously improve our website for you
Make our marketing and offering more efficient and relevant to you
Analyse who is using the site, how they arrived and how long they spend on there, in addition to what pages have been visited etc and thereby helping us to continuously improve our website and website experience for you.
Compile visitor statistics such as how many people have visited our website, what type of technology they may be using such as a Mac or Windows based machine which will help us to identify when our site isn't working as it should for particular technologies. We also see how long customers spend on our site, what pages have been looked at helping us identify trends and where instructions or descriptions may not be as clear as they should be.
We do not use cookies to:
Collect any personally identifiable information (without your express permission)
Collect any sensitive information (without your express permission)
Pass data to advertising networks
Pass personally identifiable data to third parties
Pay sales commissions
Sell any information at all collected via cookies
Turning Cookies Off
If you don't want to receive cookies, you can modify your browser so that it notifies you when cookies are sent to it or you can refuse cookies altogether. You can also delete cookies that have already been set. Doing so however will likely limit the functionality and features of our website and most probably (depending upon your chosen settings) a large proportion of the websites you may visit as cookies are nowadays a standard component of most modern websites.
If you wish to restrict or block web browser cookies then you can do this through your browser settings; the Help function within your browser should tell you how. Alternatively, you may wish to visit www.aboutcookies.org, which contains comprehensive information on how to do this on a wide variety of desktop browsers.
Granting us permission to use cookies
If the settings on your software that you are using to view this website (your browser) are adjusted to accept cookies we take this, and your continued use of our website, to mean that you have granted us permission to use Cookies.
Third party cookies
To further support and enhance your experience of our products, we sometimes embed photos and video content from websites such as flickr and YouTube. Pages with this type of embedded content may present cookies directly from these third party websites
Spencer and Fleetwood does not control the dissemination of any cookies from third party web sites and although you may have blocked cookies from Funtime, depending on your chosen settings this will not necessarily control and block those from other websites. You should check the relevant third party website for more information about these.
Spencer and Fleetwood is trading name of Funtime Gifts Ltd